The right pool liner can transform the entire look of your pool. Precision and attention to detail are the hallmarks of a Tara Liner. We invest in only American made virgin vinyl, because it is proven to fit better and last longer. It also means the pattern and colors that capture your eye will stay bright and vivid for years to come. Our strict quality measures and experience make a Tara Liner unique, as unique as your pool. Our liners have a 20-YEAR PRORATED WARRANTY and 5-years of full replacement coverage.
Cline Pools has installed hundreds of Custom vinyl liners over the past 18 years and we GUARANTEE our liners to fit… every time!

Our Standard Liner Installations include
Up to 1 bag pool crete for bottom repair
Install new return/skimmer faceplates, eye ball fittings, custom main drain covers
Haul Off old liner
Quoted price is complete. Includes liner, materials, installation and all taxes.
Schedule a Liner Replacement TODAY!
CALL 706-625-8812!
Quick, Easy, and Cost Effective Upgrades
Upgrade your existing pool white light to an LED color changing bulb. It uses a fraction of the cost of energy and is very affordable. The installation is quick and easy while the liner is replaced.
Color Matching Fittings
Change the look of your new custom liner with color matching fittings. Includes colored return & skimmer faceplate fittings, eye ball fittings, and main drain covers.
Choose from a variety of colors of a skimmer, return, pool jets and main drain fittings to compliment your new liner replacement. This package replaces the standard "white" faceplates.
Deck Coating
Give your pool deck new life by simply recoating the deck. No need to remove and replace concrete. Choose from a variety of colors, textures, and cut patterns to give you a custom look.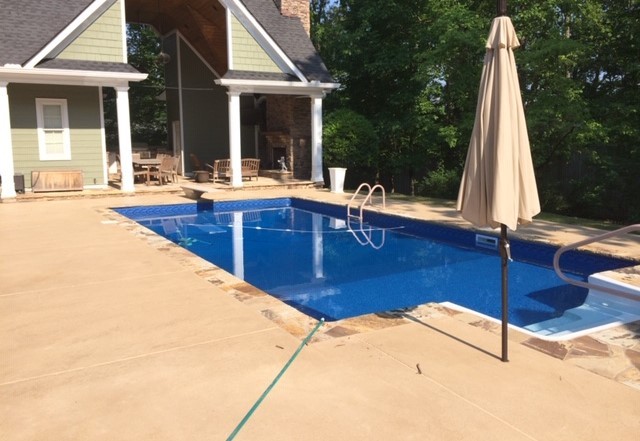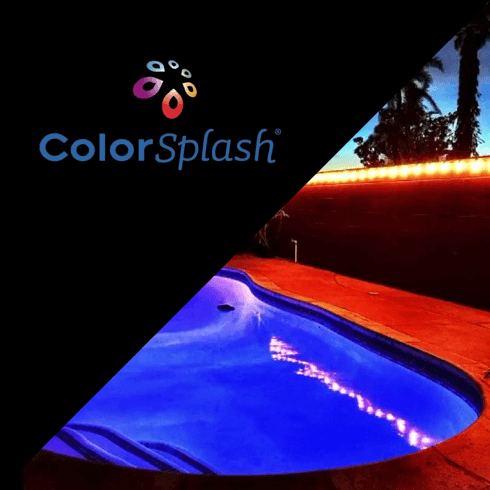 ColorSplash Multi-Color Lamps
ColorSplash® Multi-Color lamps offer a variety of lighting modes that instantly transform any in-ground pool into a custom illuminated oasis. Whether the pool is used for playing, relaxing or entertaining, the advanced ColorSplash LXG Series with its multiple colors and light shows create the ideal pool and spa ambiance.
20 or 27 Mil
No Tile Patterns
Sure Step (extra texture on steps and benches)
Liner over step